Tenant evictions rise by 46% since 2011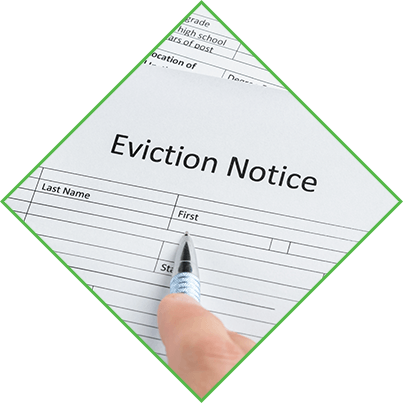 The number of people evicted by their landlords rose 46% in England and Wales, since benefit cuts came into effect in 2011, official statistics suggest. More than 43,000 households in rented housing were evicted in the 12 months to June, according to the Ministry of Justice.
In addition, rents rose across the UK, with the average rental price for a home reaching £1,000 a month, up by £100 from the previous year, HomeLet data showed. The figures also showed that rental increases were growing faster in the south-west of England.
Homeless charity Shelter's chief executive Campbell Robb pointed out that many people were being unable to afford a home, and urged the government to "invest in building genuinely affordable homes."
"Every day at Shelter we see the human cost of the country's unfolding affordability crisis with growing numbers of families finding themselves on the verge of homelessness, and petrified that any small drop in income could leave them with the bailiffs knocking at the door."
Statistics also revealed that landlords willing to rent people who receive state benefits fell since 2011, and that less than 10% of landlords lowered rents in response to the cuts.
A spokesman for the Department for Communities and Local Government said repossessions continued to fall, being 17% lower than this time last year, and that the numbers of landlord possession claims were down 14% on the previous quarter at their lowest point since 2012
"This Government has kept strong protections to guard families against the threat of homelessness. We've increased spending to prevent homelessness with over £500 million made available to help the most vulnerable in society and ensure we don't return to the bad old days when homelessness in England was nearly double what it is today."