Prison for Landlords who house illegal immigrants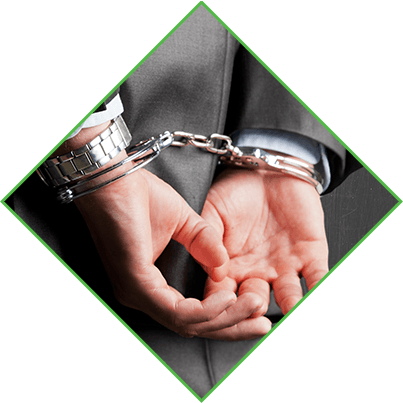 Landlords could face a prison sentence for breaching the Government's 'Right to Rent' checks in a series of measures to tackle illegal immigration, announced by the Government over the weekend.
Proposals will be included in the forthcoming Immigration Bill that will require landlords to check the immigration status of prospective tenants, allow landlords to evict illegal immigrants without going to court in some cases, and introduce tougher penalties, including prison, for landlords who persistently let to illegal immigrants.
The Immigration Bill will introduce a Home Office notice intended to "remove the protections currently afforded to illegal immigrants by the Protection for Eviction Act and the Housing Act 1988".
The expectation is that this notice will be clear and unambiguous, empowering landlords to "take steps to evict the tenant, after a short notice period, without the need for a court process for repossession, unless eviction requires the use of force."
Repeatedly failing to evict illegal immigrants would be a new offence carrying maximum penalties of five years' imprisonment or a fine for convicted landlords.
The National Landlords Association (NLA) chief executive Richard Lambert told Radio 4 the plans could lead to tenants "doing very desperate things" and violent confrontations.
Lambert accused the government of introducing the plan "out of the blue" in response to the Calais migrant crisis.
The Government also plans to create a blacklist of criminal landlords and letting agents, with a ban on letting for those repeatedly convicted of housing offences.
Communities Secretary Greg Clark said the government would crack down on "rogue landlords who make money out of illegal immigration".
Residential Landlords Association (RLA) chairman Alan Ward questioned why responsibility for immigration had fallen on landlords and letting agents rather than employers.
"The ability to evict illegals may answer the problem of abandonment if an illegal immigrant is removed by the authorities, but is a potential minefield if we get it wrong. Just because a landlord has the right to evict, it doesn't explain how to go about it," he said.
"There must be better support to ensure landlords are able to validate tenants' right to rent and what to do when a tenant loses that right. We have real concerns as the Home Office have failed to allocate any meaningful budget to informing landlord, agents and tenants about the right to rent process."
A pilot Right To Rent project has been operating in Birmingham, Wolverhampton, Dudley, Sandwell and Walsall since last year.
Since December, landlords and agents in these areas have been required to check the immigration status of all new adult tenants, sub-tenants and lodgers entering into new tenancies to assess whether they have right to rent in the UK.
Section 20 to 37 of the Immigration Act 2014 contains provisions to make it compulsory for landlords to check the immigration status of all new adult tenants.