Distress reforms and their impact on landlords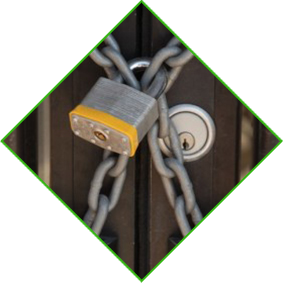 The landlord's ancient right of distress against their tenant to recover arrears of rent has been abolished following the Ministry of Justice's response to the consultation,
Transforming Bailiff Action, and the new 'Commercial Rent Arrears Recovery' (CRAR) will come into force on 6 April 2014.
The new legislation will significantly alter how landlords can seize tenants' goods for failure to pay rent. There are concerns that CRAR will make life more difficult for landlords seeking to recover rent arrears for the following reasons:
Tenants may seek to remove any valuable goods from the property to evade enforcement.
Under the new regime a landlord must give a tenant at least seven clear days' notice in writing of its intention to use CRAR. Currently, a landlord can enter and seize goods without warning. Clearly, the concern by landlords is that the effectiveness of the procedure will be reduced as advance notice will forewarn tenants who may seek to remove valuable goods to evade enforcement.
There is the ability for the Court to order that the notice period is shortened where it is satisfied that without such order it is likely the goods will be moved to avoid being taken control of.
CRAR can only be used in respect of the principal rent.
Currently, the right to destrain is available to satisfy arrears of all sums reserved as rent in the lease. As commonly drafted this would include a wide range of payments other than the principal rent including rates, service charges and insurance. The new right of CRAR only attaches to the principal rent, VAT and interest meaning that tenants are likely to pay the principal rent in priority to other sums due.
Level of arrears
There must be at least 7 days rent arrears in order to proceed with the CRAR procedure. This is calculated after deducting any set off that the tenant would be entitled to claim which may lead to uncertainty as to whether the threshold is met. Currently, there is no minimum amount of arrears required to trigger the right to distress.
Other changes
The lease must be evidenced in writing and CRAR can only be used in commercial premises. It is not available in mixed-use premises. Only an authorised enforcement agent is permitted to take control of goods belonging to the tenant.
For more information on the practical implications of CRAR and how the changes may affect you, contact The Landlord Group on tel no: 01924 376222 or email: This email address is being protected from spambots. You need JavaScript enabled to view it. or visit our website www.thelandlordgroup.co.uk.